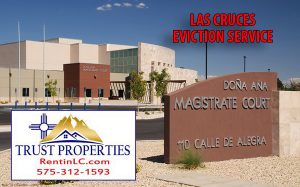 We offer a variety of Non-Contractual Services if you manage your own property and just need a little help.
Notices

includes 3 day, 5 day (Commercial), and 7 day notices delivered

Evictions

includes court, process server, Sheriff, tenant removal, securing home, and associated paperwork
Drive by includes pictures and property condition evaluation
Home Inspections a more involved property inspection including pictures of interior & exterior and a property walk through
Move out Inspection includes interior & exterior pictures, walk through, and property condition evaluation
Finding you a tenant for a one time fee – Call for more information – Angela at 575-312-1593
All services must be paid in advance before any paperwork is turned over to the Owner. We do accept PayPal.